What is insulation?
Insulation is a material that prevents energy from leaving a section or entering energy from a section. Insulators are divided into five categories: thermal-cryogenic insulation, electrical insulation, moisture insulation, fire insulation and sound insulation.
As we discussed in detail in the article "Thermal Insulation", there are several types of thermal-cryogenic insulation:
Synthetic insulation such as elastomeric insulation
Insulation of mineral fibers such as fiberglass and rock wool
Natural insulation such as cellulose insulation
In this article, we want to examine cryogenic insulation in detail.
What is cryogenic insulation?
Just as it is important for us to transfer heat inside the building to the outside during the off-season. In hot seasons, the transfer of indoor cold to the outside and the loss of cooling energy are also important. For this purpose, cryogenic insulation should be used.
Of course, the application of cryogenic insulation is not only in residential buildings, but also in industrial and semi-industrial sectors, it is very important to pay attention to the waste of this energy.
All materials, fibers, minerals and industrial materials that prevent the loss of cooling energy produced by cooling devices are called refrigeration insulation.
Some materials used as cryogenic insulation may also act as sound insulation. Cryogenic insulation can also increase the impact resistance of facilities and pipes.
Difference between thermal and cryogenic insulation
As mentioned in the definition of insulation, both thermal and refrigeration insulation prevent energy wastage. These two insulators are elastomeric, foam or mineral insulators that prevent the loss of heat and cold energy, which are the two most important types of energy.
The only difference between these insulators is that the thermal insulation is used in heating equipment and prevents the loss of thermal energy. But cryogenic insulation is used in cooling equipment and prevents the loss of cooling energy.
Properties of cryogenic insulation
The most important feature of cryogenic insulators is that they can maximize energy conservation and prevent wastage. In fact, the higher the transfer coefficient of the desired refrigeration insulation, the more cold it can maintain in the insulated environment, and therefore we say that the insulation is better.
Types of cryogenic insulators are in different categories according to energy transfer coefficient, longevity, quality, etc., and will have different prices according to their characteristics.
Types of cryogenic insulation
Cryogenic insulators differ according to the materials and fibers used in them and can prevent cold transfer to different degrees.
But in general, there are two groups of polymer and mineral insulation in the industry, each of which is north of the sub-categories with different characteristics.
In the following, we will examine the most common types of cryogenic insulation:
Elastomeric cryogenic insulation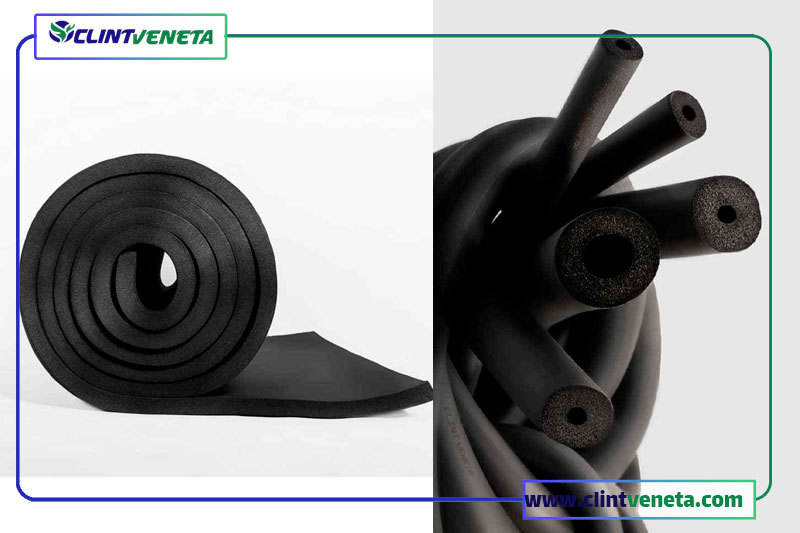 This type of insulation is one of the most widely used cryogenic insulators that is mostly used in industrial environments and refineries. Elastomeric insulators made of nitrile foam have a high resistance to the penetration of heat, moisture and water.
These insulators are divided into two categories based on their appearance, as we stated in the article "Types of elastomeric insulation":
Rolled elastomeric insulation
A type of refrigeration elastomeric insulation is produced in rolls that can be used to insulate walls and surfaces. These insulators are available in simple and coated types in the market and show high resistance to tearing.
The coating used in elastomeric insulation is aluminum roll and they have very strong adhesives on the back of the rolls so that they can be easily adhered to the desired surface.
Tubular elastomeric insulation
As its name suggests, it has a tube-like appearance and is marketed both coated and uncoated so that it can be used indoors and outdoors.
The coated type of these insulators, which is made of aluminum, is a very good choice for insulating pipes, equipment and fittings.
Rock wool insulation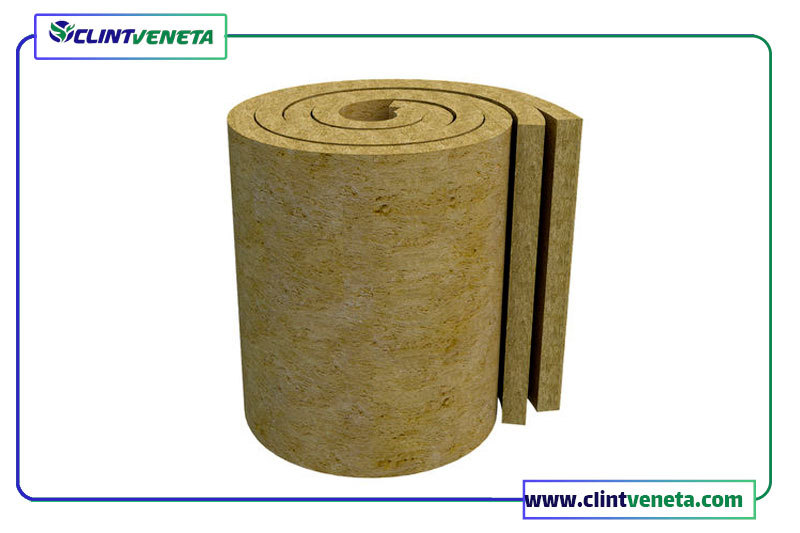 This insulation is obtained by heating basalt and coke in special furnaces. Rock wool insulation is mostly used to protect cooling and heating installations. This insulation is used in various types of blankets, tubes, boards and quilts after being converted into fibers. Rock wool bed type is usually used for insulation of surfaces.
Aluminum-clad quilt wool is mostly used to insulate pipes and roofs of sheds because they can withstand temperatures of minus 5 to 150 degrees.
Glass wool cryogenic insulation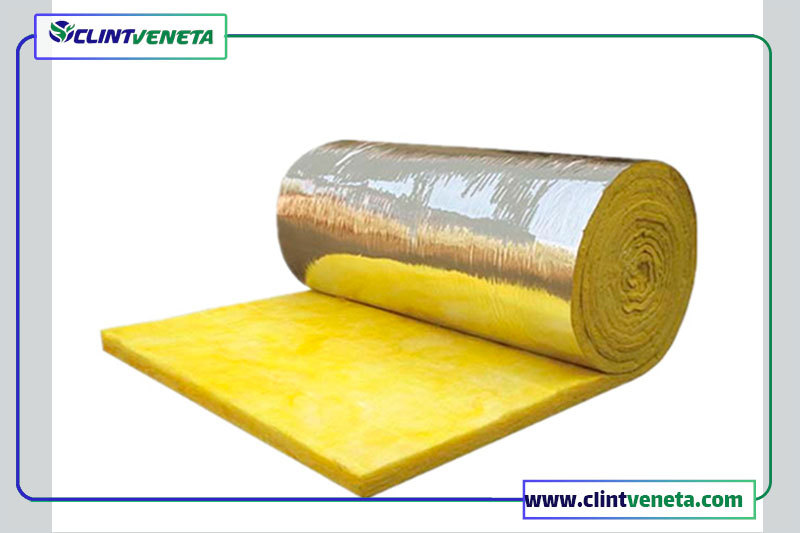 Fiberglass insulation is one of the oldest types of insulation and has a high resistance to heat and fire, and if it is placed near them, it will not produce toxic gas and will not lead to the spread of fire.
Due to its lightness, this insulation is more used in insulating roofs, walls and pipes. In addition to protecting the cold and heat energy, fiberglass insulation also has sound insulation properties and will prevent the passage of sound.
This insulation may cause allergies due to its fibers, so masks and gloves should be used during installation.
Polystyrene cryogenic insulation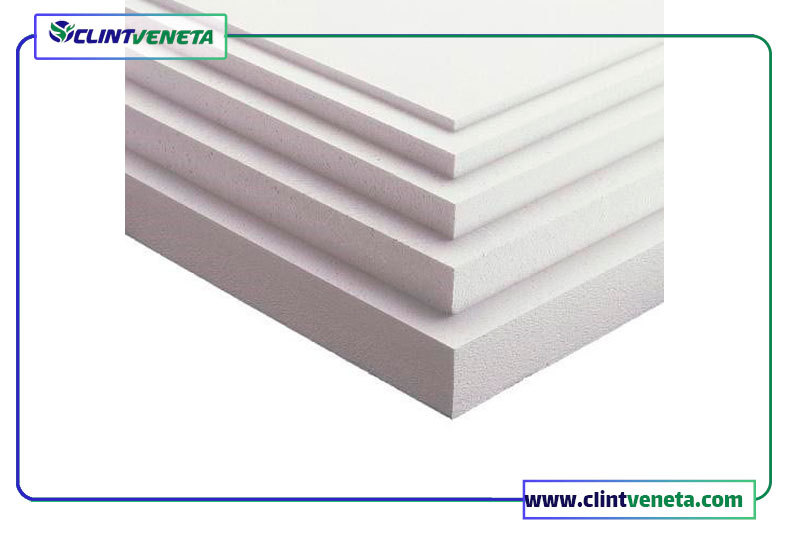 Polystyrene or XPS foam insulation largely prevents heat and cold from entering and leaving the building and is therefore a suitable insulation to reduce cooling and heating costs.
This insulation is nature-friendly and can be recycled and returned to nature. Also, XPS foam will not cause skin and respiratory allergies.
This foam can also have a sound insulation effect and prevent the entry and exit of sound. Polystyrene foam can be used to insulate double-walled walls, ceilings, floors, facades, refrigerators and sandwich panels.
Polyurethane insulation
It is a new type of cryogenic insulation that is used in building facades, petrochemical industries, water and sewage, roofs and engine rooms to prevent cold and heat loss.
In addition to preventing the loss of cold and heat, urethane polyurethane insulation is also considered as sound and moisture insulation.
The last word
One of the most important insulators available is cryogenic-thermal insulation, which by installing these insulators in the house in the hot season will prevent the cold from leaving the house and in the cold season will prevent the heat from leaving the house. This insulation also has many applications in industry and fittings.