The duct, is a means of transporting air from air conditioners (HVACs) such as, duct splits, fan coils, and a variety of blower and suction fans to the desired location. To distribute the air flow produced by these devices, a duct network is known throughout the building, which is known as the air conditioning duct. Ducts are used only to move air conditioning between the indoor environment and the air conditioner.
Types of ventilation ducts and their advantages and disadvantages:
In general, channels are divided into several categories in terms of material and model, each of which has its own disadvantages and advantages, and each is suitable for a specific purpose or place.
Air conditioning ducts are divided into rectangular and circular categories in terms of appearance. But their division according to gender is as follows:
Galvanized ducts: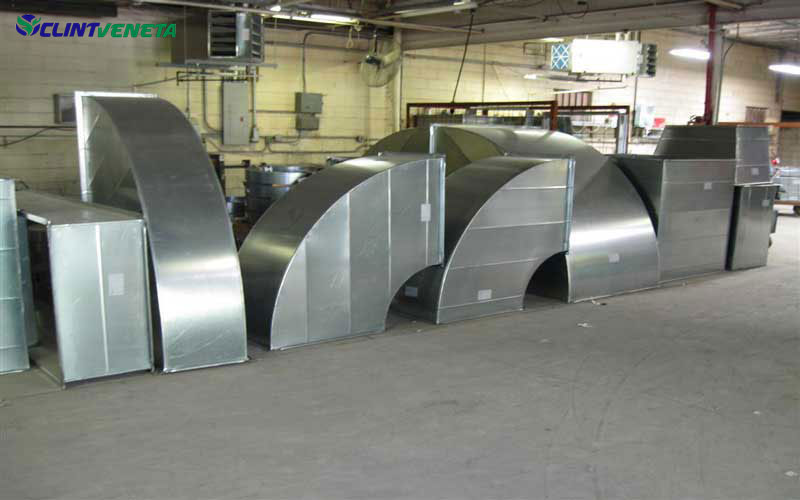 These types of ducts are considered to be the oldest type of air conditioning ducts, which are still considered as the highest quality and most engineered air transfer system due to their strength, shape, beauty and size variety.
However, since these types of ducts are from the first generation of air conditioning ducts, their installation must be done in accordance with traditional methods, and for this reason, it has many difficulties and problems during installation.
Due to the structural characteristics of galvanized sheets, this type of ducts need insulation to prevent water vapor condensate in the air, and if glass wool or rock wool is used, these fibers pass through the pores in the ducts and cause respiratory and even skin problems for people.
Other disadvantages of this type of ducts include: very high weight, the need for many fasteners and hangers during installation, low installation speed and rust, resulting in low life.
Pre-insulation: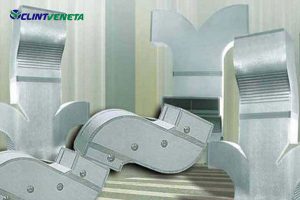 These ducts are mostly used as rectangles and unlike galvanized ducts, they have a good pre-insulation duct insulation for the moisture and coldness obtained in the duct environment. They are also soundproof and UV resistant. These ducts are made of thick polyurethane foam with aluminum sheets around them, polyurethane foam has insulating properties and aluminum sheets are good protectors for this insulation. Low weight, high installation and execution speed, sound and vibration insulation, fire and anti-fungal and bactericidal pre-insulation ducts, along with the integration of the duct network, are the advantages of using this ventilation duct.
Flexible: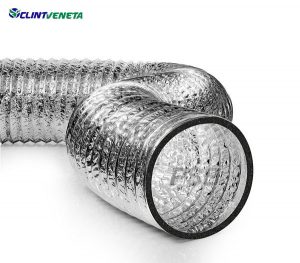 Hose channel, hose pipe, air pipe, flexible pipe, spring channel and… are other names of this product which are common among people. Flexible duct can be considered a serious competitor for galvanized ducts. Today, speed is the first word in all projects, and due to the development of machinery, these channels are very popular with our dear employers and contractors due to their high installation speed, lightness, easy warehousing and easy transportation.
Due to their flexibility, these channels can be easily used in places where space is limited or there is not the same height or for any reason it is not possible to use rectangular channels.
The smooth and polished surface of these ducts prevents pressure drop and has a high resistance to impact and tear due to the aluminum coating. Various types of thermal insulation are also used in the construction of this type of ventilation duct. The use of this type of ducts is recommended due to its adaptation to humid and humid environments, its high speed and installation, its ability to be installed at different angles, as well as its fire-retardant properties.
Fabric: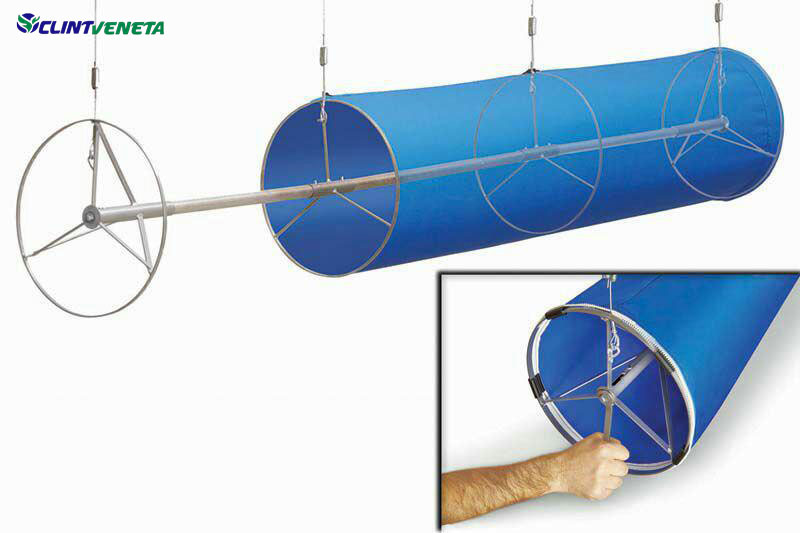 The latest generation of air conditioning ducts is its fabric type. Due to the many advantages that these types of channels have, their use has become very widespread today.
The advantages of fabric air conditioning ducts include the following:
Ease of installation, transmission and cleaning of the channel
Very low weight compared to other types of channels
A wide variety of colors and shapes and the possibility of printing any logo or text on the channel
Very low noise compared to flare channels
Ability to select various technical and technical characteristics of air distribution
Fire resistant
Uniform air distribution and air conditioning throughout the space
No need for insulation and metal valves
Low installation and shipping costs
The use of ventilation ducts in mechanical installations is not only for the transfer of hot and cold air to the environment, in systems such as duct splits, air conditioners and roof packages. In addition, the ventilation duct has a wide range of applications in the field of exhaust air, smoke or even waste disposal, which have different models based on their application. Choosing a suitable channel will be very cost-effective because in addition to saving the cost of purchasing this system, it will reduce energy consumption and also beautify the environment.
You can visit the Clintveneta product store page to get the right ventilation ducts for your needs and contact us to buy or get more information.